Welcome to New Heights Cottage
In the Mystic Mountains foothills of Marysville
Self-Contained
New Heights has a full family kitchen and a BBQ on the Verandah and a Laundry including a dryer. We have a warm & cozy gas wood look firebox and air-conditioning.
Location
The Cottage is only a 90 minute drive from the Melbourne CBD. The cottage is only a short walk into the beautiful township of Marysville, and is in a quiet court location.
Accommodates 5
New Heights Cottage accommodates five people. There is one Queen bed and three single beds all with warm doonas and extra blankets. All linen provided.
The Cottage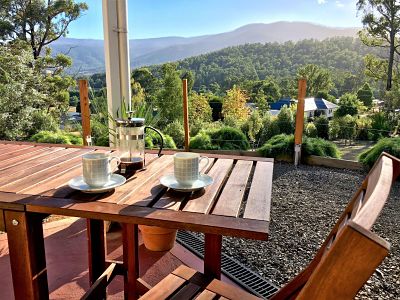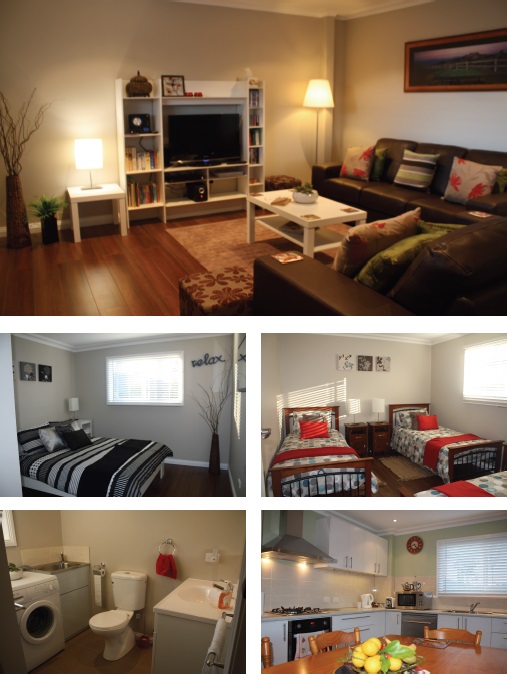 New Heights Cottage is a perfect
getaway for family or friends
where you can rest, reflect and
refocus. This peaceful property in
a court location sleeps 5 and has
fantastic views of Lake Mountain
& Mt Margaret. Leave the city
behind and explore beautiful
Marysville and surrounds in this
comfortable well-appointed selfcontained
2-bedroom holiday
cottage.
New Heights Cottage is so nice to
come back to after a day in the
snow or bush walking, cycling,
playing a round of golf or enjoying
the shops and cafes.
Or perhaps stay around the
cottage and enjoy the
magnificent views, read and play
games.
We look forward to hosting your
next getaway to the beautiful
township of Marysville.
Things to do
No matter what time of the year there are always plenty of things to do in the
area. From Horse riding to the Ski fields of Lake Mountain

There is an abundance of activities in and around Marysville: